The singer with the deep voice, lives in Berlin, where she gave her first performances in the nineties. 
She gave a voice to Eastern European and Russian music, even before the fall of the Berlin Wall gave us new colleagues like: Trio Scho, from the  Ukraine, Czillagog  from Hungary (later Transsylvanians), Andrey Sur, Ilya Kurtev, Slava Ardashev, Dimitri Artemenko and many more.  She perfomed with all of those, at first at Karsten Troyke's evening: 'Eigene Lieder und Lieder der Welt', after that at the 'Grain du Sable' Festival in Paris, in Rudolstadt, in Deauville and at the Berliner Philharmonie
For 25 Years Suzanna has been bringing the songs and "geist" of continental Europe to the stage. Born from a Russian mother, Suzanna sings romantic and traditional Russian songs, with a voice that makes you feel the scenery, the tragedy and the joy of a country that has seen so much. German on her father's side, she brings the joyful, often dark cabaret songs of the twenties and thirties, but also postwar chansons. They are songs from Germany, again a country that has seen much turmoil over the last century, brought on stage by Susanna and her friend Karsten Troyke in a Chanson Total program, sometimes with a tear, always with a smile.
Travelling through Europe like a gypsy, always curious, always looking for new views and new horizons, she sings lots of traditional Roma songs. Leaving Eastern Europe behind, she sings chansons from Paris and gypsy songs from Spain, all brought in the same voice, filled with expression, feeling, character.
In her singing she picks up her audience and takes them with her on this same journey. In the end this journey takes her back to Berlin, the town where she picked up the more modern chansons of Götz Lindenberg, her old time friend and pianist, and where she founded a band called Spreefalter to sing his songs.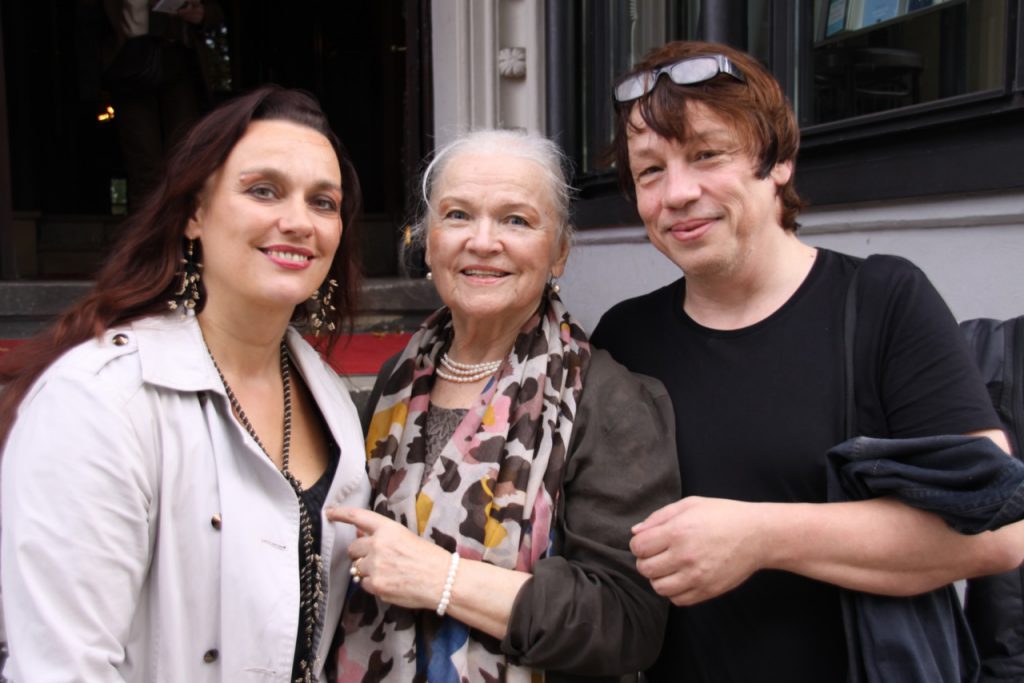 Dear Suzanna, …

On the trip to Berlin, somewhere in the vicinity of Neuruppin – I have seen, the sky filled with cranes, which came back from the south. Anyway, I find your version of Kraniche [Jessenin lied] wonderful, and you really made it your own, also the interpretation… And you generally… so to at my birthday at the Alster with Karsten… A Hug from EVA – see you sometime"

(Eva Maria Hagen)
With Peter Maffay, Reynhard Mey, Tim Bendzko, Nina Hagen and others, she stars on the CD Poem, with German interpretations of Leonhard Cohen Songs.